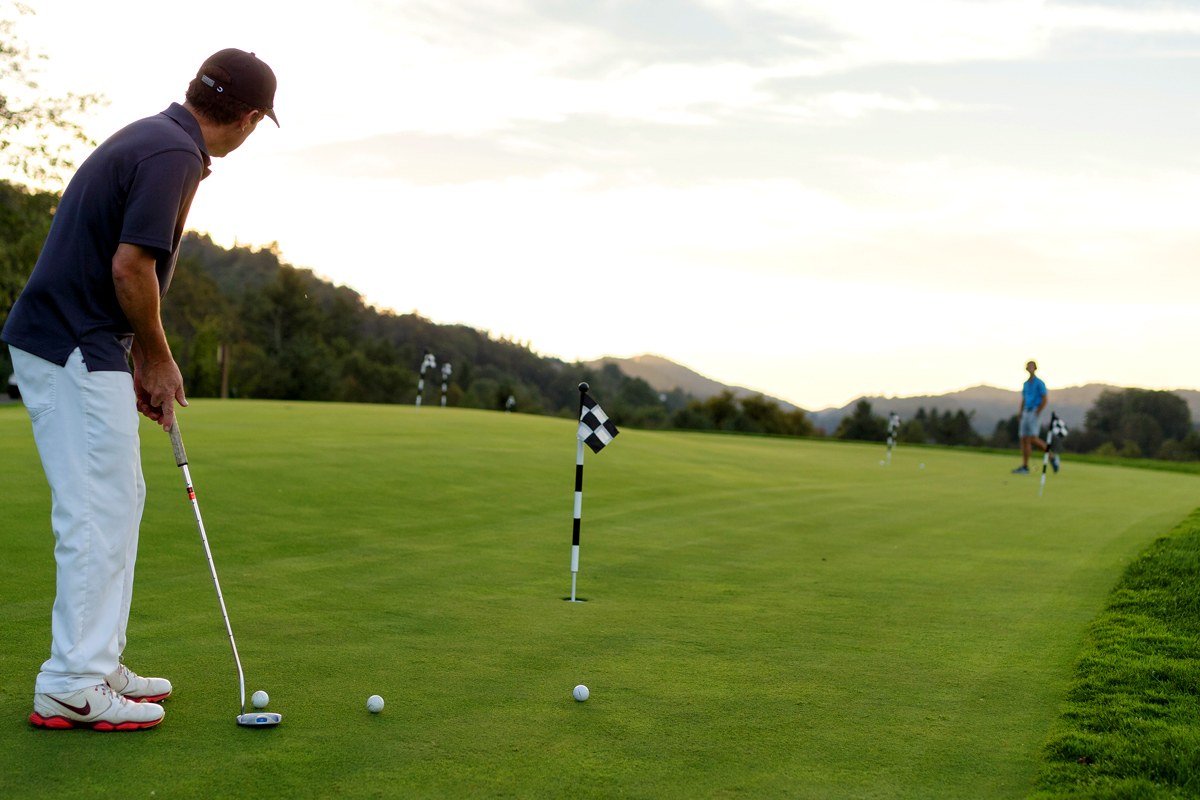 PRACTICE PUTTING GREEN
Located beside the clubhouse is our expansive practice putting green. Here you will find numerous hole locations, natural undulations on a perfect putting surface and a chance to get a feel for the pacing of the greens you will find on the course.
CHIPPING AREAS
Boone Golf Club offers two separate chipping areas each with numerous holes and flag markers. Chipping area 1 is located between the 17th hole and 15th hole – not far from the tee box for the 17th hole. This area offers numerous hole locations along with several bunkers to practice sand shots as well. Chipping area 2 is located behind the 7th hole green and offers a relatively flat surface.
Chipping Area Rules: Range practice balls are prohibited. Individuals must provide own shag balls.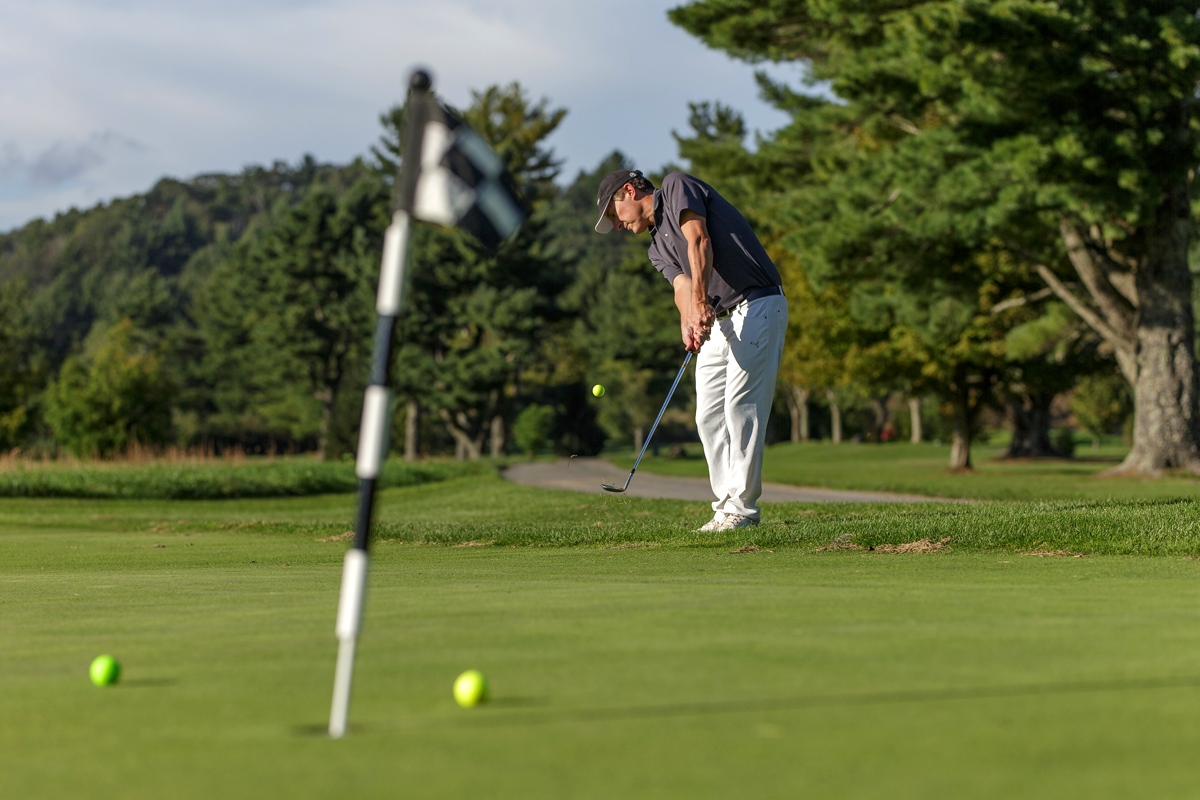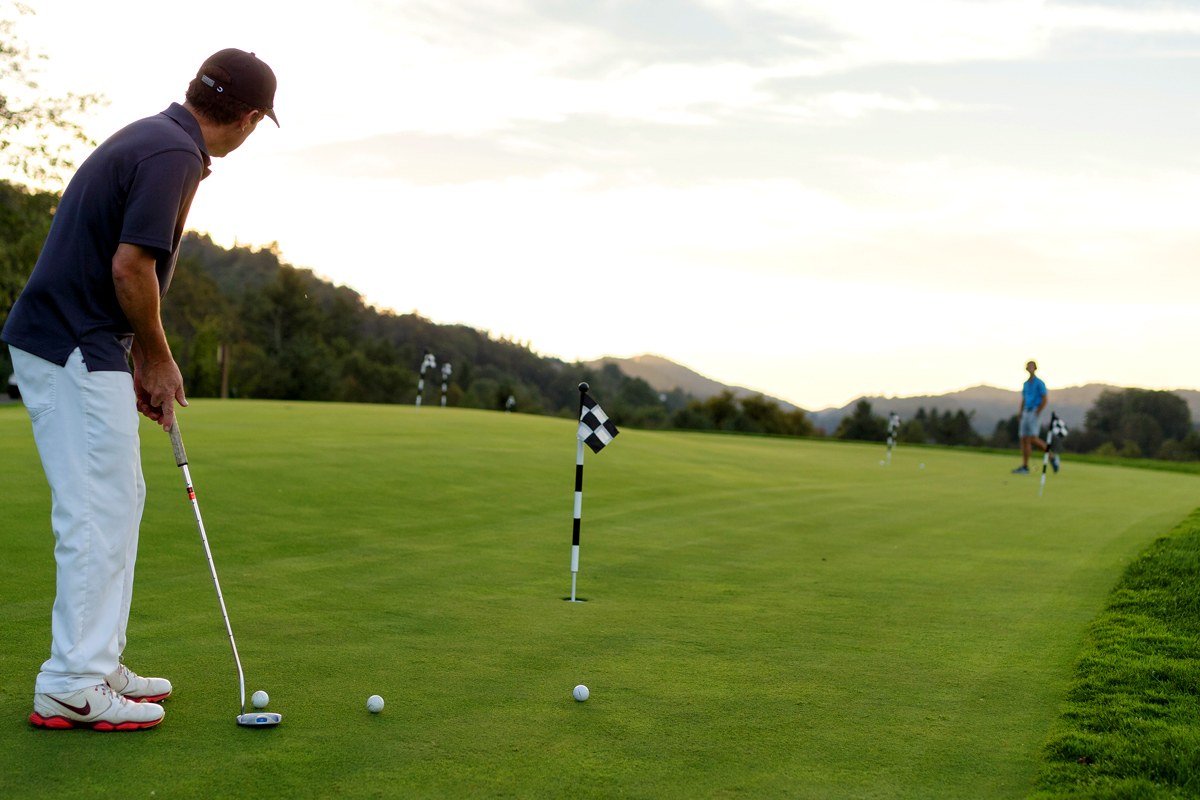 PRACTICE RANGE
There is a driving range located between holes 14, 6 and 18. Our driving range is provided for those looking to warm up prior to a tee-time or to work on that perfect swing. Artificial mats and natural hitting areas are both provided. You may purchase range tokens in the Pro Shop.
Pricing for the range is as follows;
1 Token= small bucket (approx. 35 balls): $5.00
2 Tokens=large bucket (approx. 70 balls): $9.00
Range Keys: Is also another option for those who practice periodically and an easy convenience. $100.00 gets you $120.00 worth on first initial purchase of key. Add your desired amount when needed.
Range Rules: Maximum yardage is limited 220 yards. Please respect any designated signs or ropes restricting use on natural hitting areas
PGA PROFESSIONAL INSTRUCTION
Instruction is conducted by Tom Adams, our PGA Professional who has over 35 years of teaching experience and is one of the High Country's most respect golf instructors. Tom provides video swing analysis to identify both strength and weaknesses of one's swing. Combined with new technology and tried-and -true fundamentals, one is truly to improve his/her game! Playing lessons are also provided upon request. Beginners or experienced golfers, call Tom in the Pro Shop to reserve your instructional time to start improving your game.
Junior Clinics are conducted during the operating season for those golfers within the ages of 6-16 years or age. Whether he or she is a beginner or an avid player, these hour session clinics are bound to get the child to appreciate the love of the game. Please check our Facebook page to check for dates.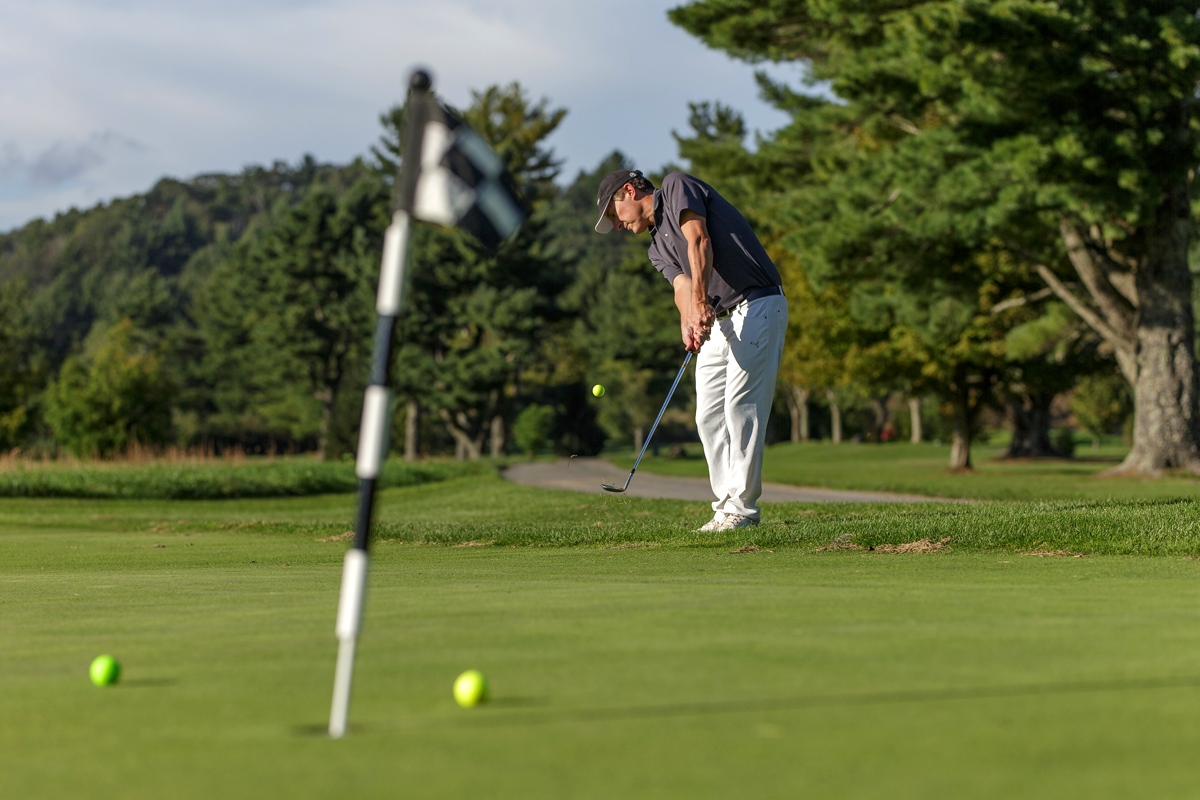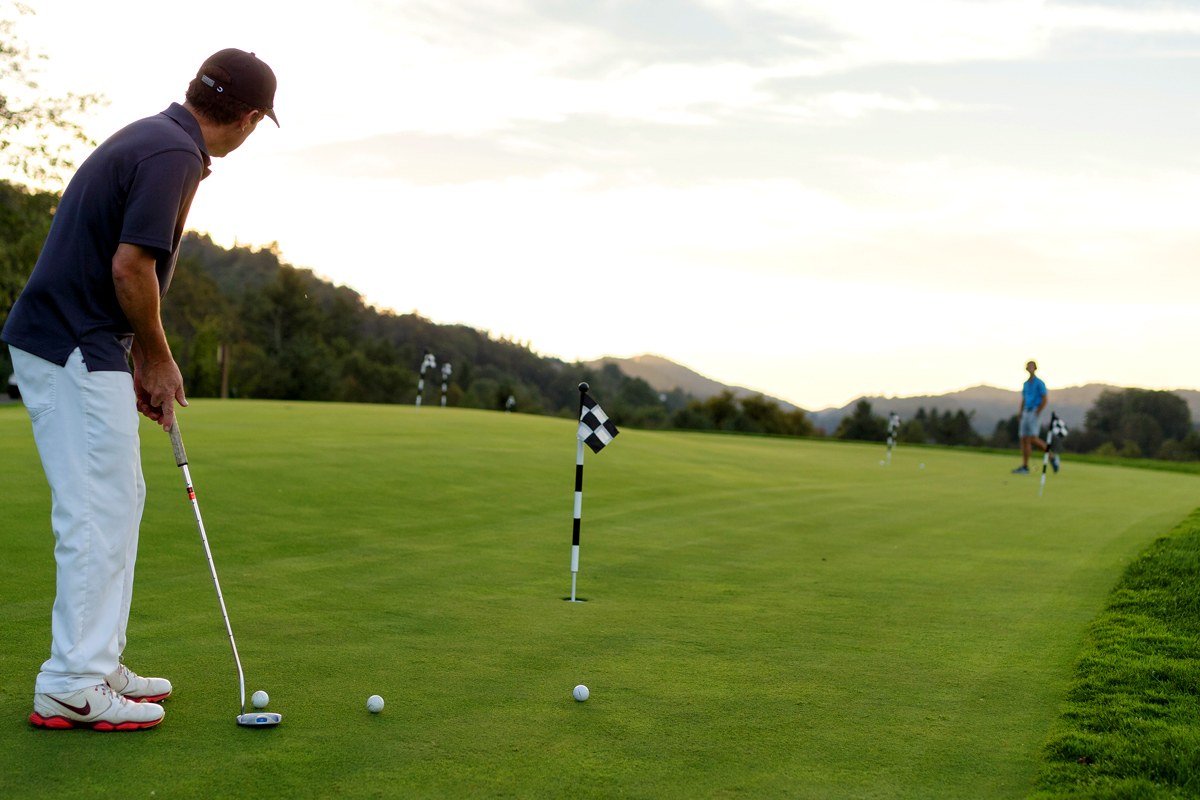 BOONE GOLF PRO SHOP
Our newly renovated Pro Shop is stocked with the latest men and women's apparel and equipment. If you're looking for a new look, equipment, or to improve your swing, our helpful golf shop staff can guide you in the right direction.
Hours of Operation:
During Season: Monday –Sunday, 7:30am- 6:30pm
Off Season: Monday- Sunday, 9:00am- 4:00pm
The Pro Shop is stocked with the latest fashion and equipment. We offer top brands such as Titilest, Footjoy, Taylormade, Adams Golf, Ping, Bridgestone, Nike, Ashworth, Page and Tuttle, and many more.
Demo Days are also conducted throughout the operating season, providing you with a one-on-one reserved session with the sales representative and one of our golf professionals to assist you with a proper club fit. Demo Days are limited and are based on a reservations, so stay up to date by visiting our Facebook page.
We also provide gift certificates for merchandise, greens fee, and cart fee! Stop by the golf shop to purchase or give us call.